I make handmade jewellery and gifts in a variety of styles and materials. What I love about handmade items is the element of unique, that no two items are exactly the same.
What inspired you to start your business? And what keeps you going?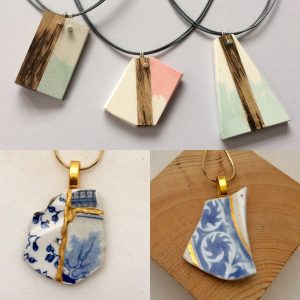 Years ago I had a place on a Jewellery and silversmiths course but as life goes it took another direction and I never got to go. So when my sister told me she was getting married I wanted to make her something special for her big day, so asked to make her jewellery. This then put me back on the path of jewellery and there is so much to learn and make I'm always inspired.
What did you do before you did this awesome job?
I've had too many random jobs to mention but in recent years after finishing my BA in fine art I worked for a local artist run space, TAP, for years which was an amazing experience and getting to work with so many fantastic artists on all kinds of projects. I have also had opportunities to work on my own projects in sculpture and casting. I currently work at a local grammar school as an art technician which is great as I get to work in an art environment.
What do you love most about what you do?
Making. Creating. And exploring possibilities.
Where are you based? Where can people find you in person?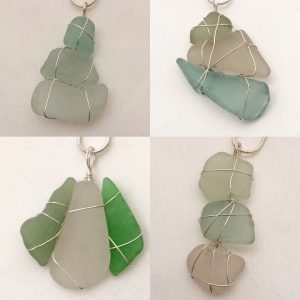 I work from home, out of the little room I call my studio – which is in Westcliff in Essex. I have been going to various handmade craft fairs and local events but will currently only be online for a while as about to venture into motherhood.
Watch this space! What does the future hold for Inga Pia?
My aim is to expand in my jewellery making learning new methods and techniques. I'd love to get a kiln for this reason, not only for glass and metal work but for ceramics too.
Connect with Inga Pia on the World Wide Web: