Another day, another Etsy feature! This time: Charcoal Soap.
We love it when we start noticing a spike in traffic from Etsy. We put on our Sherlock Holmes hats and get out the spyglass to try and figure out where it's coming from… and this week, it's a funky feature on the NATURAL BEAUTY edit! [Elementary, my dear Watson]
The lovely folks at Etsy have chosen to use our Charcoal Soap to represent the natural beauty charcoal category. Check it out here.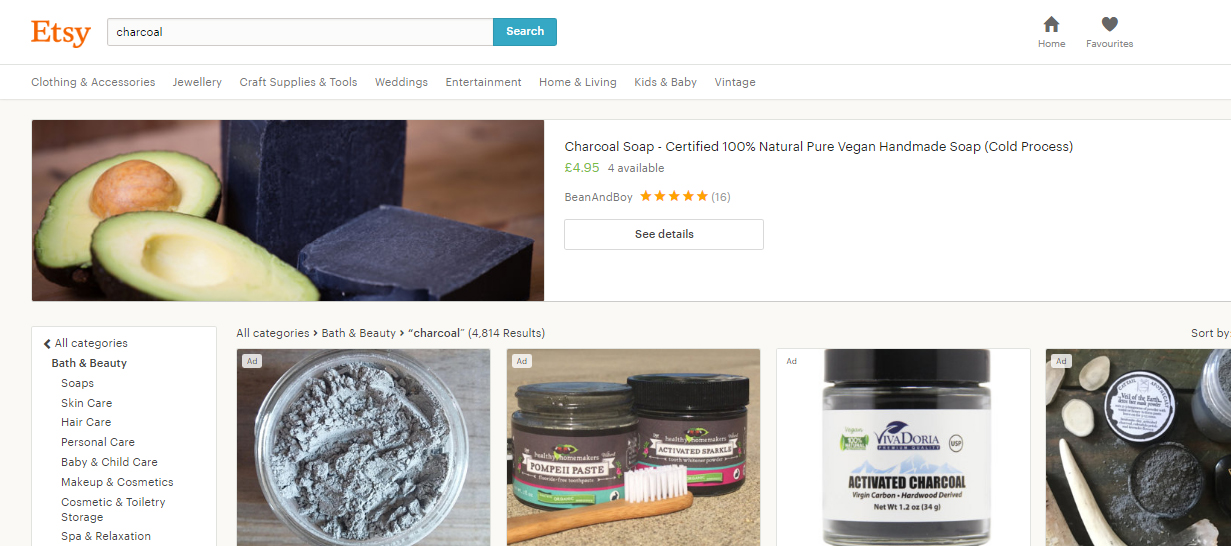 Charcoal Soap is one of our most favourite soaps of all time – it lathers beautifully, it cleans brilliantly, and it makes a great detox soap too. Here's a link to a blog post we wrote a while ago about why it's our favourite soap to make. It's like modern-day alchemy!
We use pure activated charcoal powder that's derived from coconut shells. That makes it a truly brilliant cosmetic ingredient packed full of micro-nutrients and naturally-occurring minerals. When combined with avocado oil, shea butter and our other amazing ingredients, you get a very special soap indeed.
It's so good, we started making Charcoal Soap mini bars and selling them at local markets and events. They're selling out so quickly that we haven't had a chance to add them to Etsy, but there's a whole lot curing right now so they'll be ready to go online in about four weeks, fingers crossed. #yay