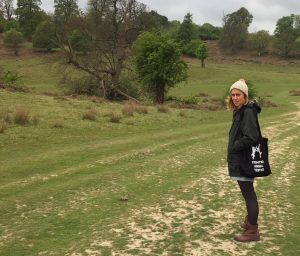 Sometimes you meet a soul who is just so full of the wonderfulness of the earth, you can't help but connect. Sophie is just like that – a real-life park ranger who makes the most incredible natural herbal oils, candles and smudge sticks inspired by her daily work in the natural environment.
Her makes are pure natural magic, a tiny bit of alchemy to add to your home or workplace to remind you of the great wide world outside. Also! That instagram grid 😍
Her shop, Betony and Sage, is a tribute to the magical natural world around us and all of the windfall gifts that mother nature gives us. She carefully collects and preserves natural ingredients, uses them in her creations, and shares them with us.  Find out more about her work in our interview below.
Tell us, what does your business do?