I'm a Complementary Therapist, Intuitive Healer and Teacher. I'm qualified as an Aromatherapist, Reiki Master Practitioner and Crystal Healer. I offer a safe and relaxing space for you to receive treatments. Somewhere you can let go and find your truth…the Essence of your life.
What inspired you to start your business? And what keeps you going?
I love to help people. From a young age I have always felt drawn to energy work, touch therapies, angels and all things spiritual. It is a passion of mine and I would like to share it with you by giving treatments but also teaching people so that they can help themselves and improve their lives.
What did you do before you did this awesome job?
I've always worked in a professional environment where I could care and look after people in some sort of way. I worked in the Dental field for many years where I trained as a Dental nurse. I've also worked as an administrator and Clinical Therapist for a Holistic Medical Practice in Harley street.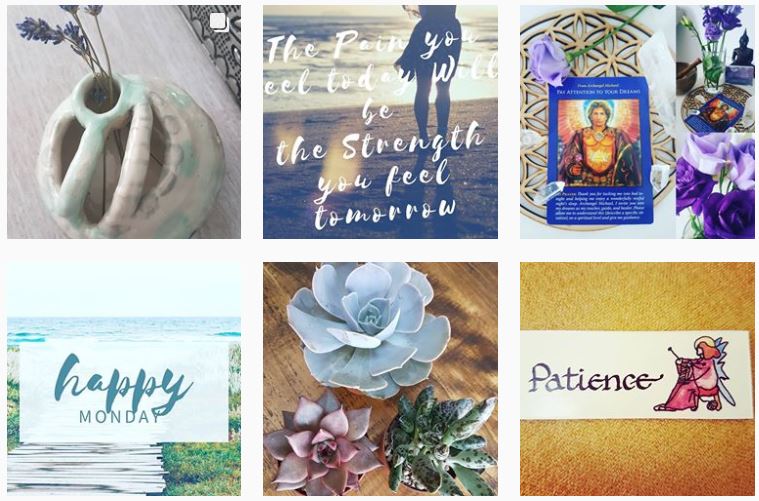 What do you love most about what you do?
This is a passion of mine so it all comes naturally, caring and helping people. It brings a smile to my face and makes my heart sing knowing someone has benefited from a treatment session.
Where are you based? Where can people find you in person?
I'm based in Chalkwell/Leigh-on-sea borders in Essex. I have a lovely therapy room where I work from at home. I'm planning on going to a few local markets/fares to introduce myself and the services I offer
I'm planning on doing workshops in the future which will include most of everything I do. From essential oils, crystals, meditations, Angels and energy workshops. As I'm a qualified Reiki Master/Teacher, ill also be teaching this. So watch this space 😊
Connect with Healing with Delmeza on the World Wide Web: