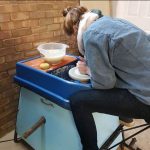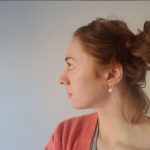 You might recognise Beci Callow's distinctive style from our famous avocado gift set tins – designed to celebrate the hero ingredient in our soaps: avocado oil. She also made us some super funky square soap dishes that are the perfect fit for our square bars. In fact, I've amassed quite a collection of Beci Callow ceramic originals – she has an incredible style, her mark-making is free and creative, and her distinctive painted faces can't help but make you smile.
We also work on the same farm! Our workshops are just about back to back, and it's always nice to peek in and see what everyone's up to / share creative ideas / ask for second opinions on soap scents.
Beci was kind enough to spare some time to share some insight into her creative process and business – here's what she had to say.
Tell us, what does your business do?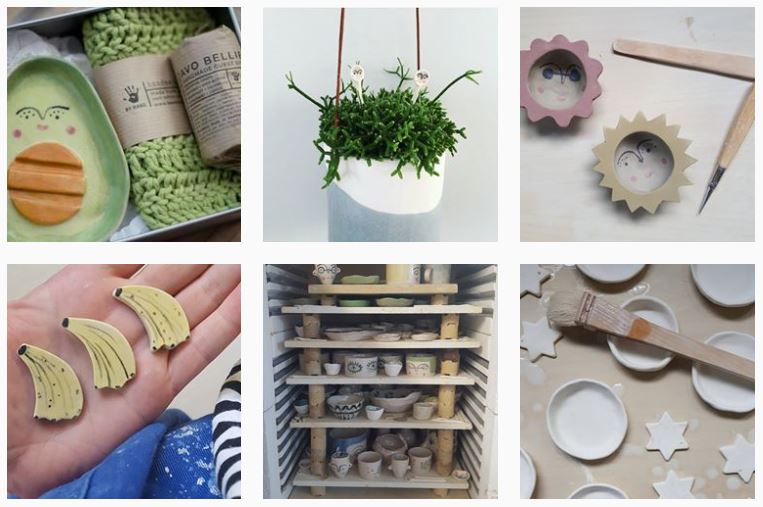 I design and make jewellery and homewares using silver and ceramics from my workshop in Southend. The things that I make have a strong focus on bright colours and hand painted designs, you'll often find an illustrated character or bold print incorporated in the things that I make. One of the things that I focus on in my business is to create things in an ethical way I like to create pieces that will last and bring joy.
What inspired you to start your business? And what keeps you going?
As a child I always loved the freedom that creating brought me, being able to realise an idea from thoughts and drawings into something real has always driven me to make things. I started my business as a way to share the things that I create as well as to help enable other people to realise their ideas through workshops.
What did you do before you did this awesome job?
Before setting up my business I worked in education, I have worked at two different schools one in a boarding setting and the other an academy. Although quite different from each other both of these jobs taught me a lot and I enjoyed sharing skills and making things with the students. I also learnt a lot about running workshops and different people's approaches or feelings towards making.
What do you love most about what you do?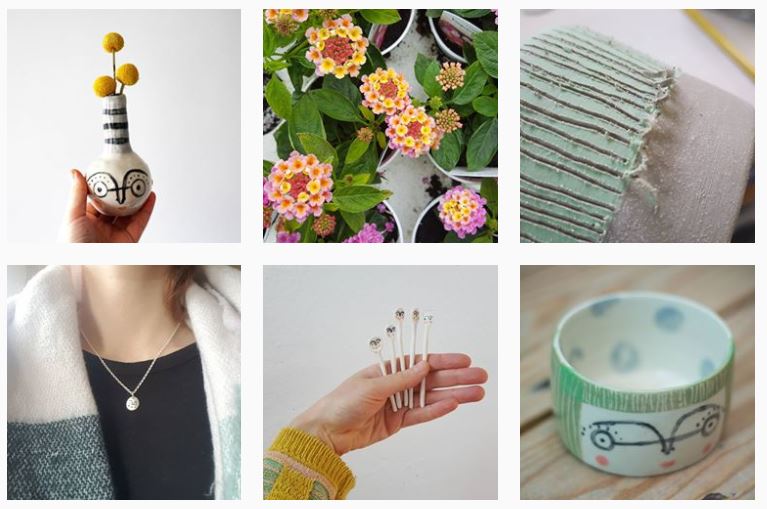 I really enjoy meeting and connecting with people, through doing markets and fairs I have met lots of brilliant people who live near me and its nice to feel part of a community. You'll also always find me drawing and making new plans. I like to draw and sketch my next ideas and love the idea development stage of designing, It's also pretty exciting opening kilns !
Where are you based? Where can people find you in person?
I'm based in Essex and have my ceramics workshop in Wakering. I try to do fairs and markets as locally as I can but you can also often find me in East London.
Watch this space! What does the future hold for Beci Callow Design?
My business is pretty new so I hope in the coming year my business and practice will continue to develop and grow. I am also starting to run workshops in Essex and London which I'm very excited about so keep your eyes peeled for all sorts of clay fun !!
Connect with Beci Callow on the World Wide Web: