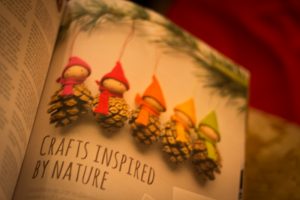 The new winter issue of Juno Magazine is out and it's filled with lots of lovely articles, activities, recipes and ideas. This issue is hygge from cover to cover!
It's such a warm and inviting magazine, creating a community of like-minded parents from page to page.
You can't help but feel that each article is told as a story, just for you. You can catch up between feeds for a baby, or late at night after the kids are (finally) in bed. Maybe on the train on the way to work. It's very easy to pick up and put down, like a conversation with an old friend, but still interesting and enlightening.
We are really proud to support Juno Magazine as part of their marketplace, showcasing our all-natural handmade soaps that have been made with sensitive skin in mind.  Perfect for parents, and more importantly, perfect for those who care what they put on their skin.