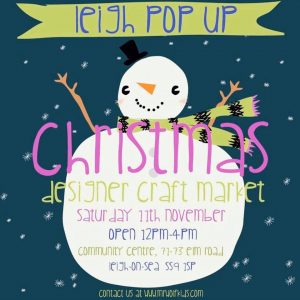 The Festive Season has come around so quickly! We're packing up lots and lovely soap today to take to the Leigh Pop Up Christmas Event tomorrow which is happening at the Leigh on Sea Community Centre from 12 – 4pm.
We'll be in one of the side rooms tomorrow, selling our fabulous handmade soaps (AND FOR THE FIRSTS TIME: GIN AND TONIC SOAP!!! More on that in a later post when we announce it officially) as well as our brand new handmade soap dishes and natural pumice pebble stones.
We're so excited to be exhibiting alongside some of our favourite designers and makers so pop by and say hello for an early Christmas haul of simply lovely stuff. Can't wait to see you there.