It can be so difficult being a parent and working or running a start-up business (ask me how I know!) so it's amazing to meet other parents in the same position who've found their calling and have decided to create an exceptional service to answer a global problem.
We're talking childcare here – sensible, affordable, reliable quality childcare in a pretty amazing sway from nannies that you can trust while you're off doing your thing. It's not just for entrepreneurs: going to the gym can be impossible, shopping with kids often means leaving the shops with an unholy amount of "treats" and doing shift work can seem to be a whole world away when you have kids. Imagine if you could do all of that without taking out a second mortgage too.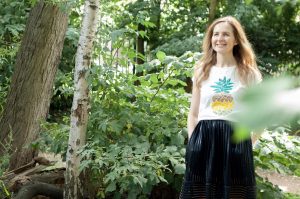 That's why Rachel Carrell started Koru Kids. Think of it like "Airbnb for Nannies," she says.
Tell us, what does your business do?
Koru Kids (www.korukids.co.uk) is reinventing childcare by building 'Airbnb for nannies', helping families share nannies with another local family so they save money, the nannies get paid more, and the children get a friend to play with.
What inspired you to start your business? And what keeps you going?
I was working in a corporate job when I had a baby. On returning to work and trying to find childcare for my daughter, I was gobsmacked to discover how difficult it was. Childcare is too expensive, quality is too patchy, the hours are often very inconvenient and everything is subscale. Meanwhile I was hearing from my parent friends that they felt overwhelmed and dispirited about their own searches for childcare. Many were barely managing. It was clear to me that the current childcare system is not working for many, many families.
Although I had carved out a solid career by this point, I felt compelled to work on this problem. I quit my job and founded Koru Kids. My vision is that Koru Kids becomes the best childcare service in the world, bar none.
What did you do before you did this awesome job?
I'm originally from New Zealand, from a small farming town on the South Coast. I came to England in 2002 to study for my masters degree, then stayed for a doctorate, then stayed… ever since. After university I worked at McKinsey for a few years, then became CEO of an online doctor business which I built to 1.3 million patients. While doing that job, I had a baby, and realised that my true passion was to work on improving childcare.
What do you love most about what you do?
I love that I am making families happy. We get such amazing feedback from the families we help. There's nothing like opening your email and reading that you've 'filled a home with laughter' (in a good way, I think!)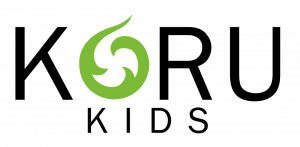 Where are you based? Where can people find you in person?
We're based in new offices near Old St, in the heart of startup land. It might be a bit hard to see us in person but you can talk to us on 0203 808 8031, or via our website.
Watch this space! What does the future hold for Koru Kids?
We're working so hard right now building our operations and recruiting more families and nannies to the network. It's crazy busy but also a lot of fun.
Connect with Koru Kids on the World Wide Web: