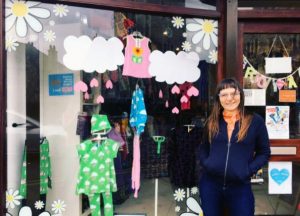 Groovy Baby is an awesome shop in Leigh-on-Sea: it's a funky store selling gorgeous locally-handmade goods, lovely things from carefully-chosen makers, and beautiful pre-loved couture for little people.
It's not just for kids: local artists exhibit here, and there are plenty of goodies to be had for grown ups, and of course Groovy Baby is also the exclusive stockist of our highly popular mini bars.
We love popping in to say hi and to pick up a few treasures, and best of all: kids are welcome in this shop so the Bean & Boy are both totally welcome while mama browses through all of the lovely goodies.
We chatted to Chrissy Alavoine, proprietor of Groovy Baby and rep for Swedish clothing brand me&i.
Tell us, what does your business do?
Groovy Baby is a small shop situated on lovely Leigh Road in Leigh. One half of the shop is dedicated to pre loved clothing with an emphasis on style – funky, bright, colourful, simple – rather than just label (of course we like the labels but labels aren't everything !) and the other half a combination of locally made products, a small selection of beautifully illustrated books alongside the awesome Slugs & Snails tights and clothing.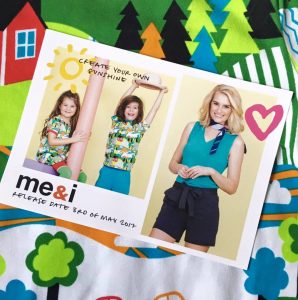 me&i features as a pop up on occasion but you will find past seasons samples for sale instore. A complete mish mash of things really falling under the umbrella of big kid or little kid but I think it makes for an interesting shop! And my customers seem to agree.
What inspired you to start your business? And what keeps you going? ("Gin" is a totally acceptable answer)
Growth! Haha! And of course alcohol 😉
On a serious note – its certainly no plain sailing running your own shop but I do truly love what I do and a key factor in keeping me going on bad days is the almost daily comments I receive from customers about how cool the shop is or from regulars saying how much they love the shop or people that travel from surrounding areas just to visit Groovy Baby, I cant tell you how nice that is to hear when you work so hard on something. Very rewarding.
Where are you based, and where can people see you in person?
Groovy Baby is on Leigh Road, Leigh On Sea. I am also a kind of mobile clothes rail with my Swedish range me&i.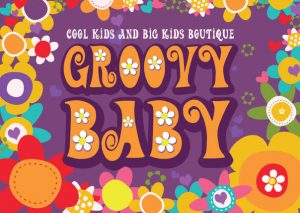 Customers either book me for 1 to 1's or many like the social aspect and invite their friends over and make an evening of it with wine etc or some prefer the coffee morning playdate option. Kids are always most welcome around me.
me&i will be at some events this summer – we'll be taking part in the Southend Raft Race on 25 June plus a couple of others yet tbc. I usually only do a max 2 per season. Always best to host a gathering anyway to receive all the freebies though anyone can simply order through me direct with the option of paying up to 14 days after receiving their order.
What do you love most about what you do?
Something that I never anticipated that I would feel – in that I am providing a service that people want. By buying other peoples clothes I am providing them with money for the next lot and of course everyone that sells to me or buys pre-loved or 'shops local' is doing their bit for the environment and the local economy.
And of course watching this business grow and knowing I that I created it.
I have a few amazing people I can rely on and without those people I wouldn't still be here!
Connect with Chrissy's Me&I Group online:
Website https://www.facebook.com/groups/512844642232124/
Instagram: chrissy_meandi
Connect with Groovy Baby online
Twitter https://www.facebook.com/GroovyBabyUK/
Instagram @groovybabyuk