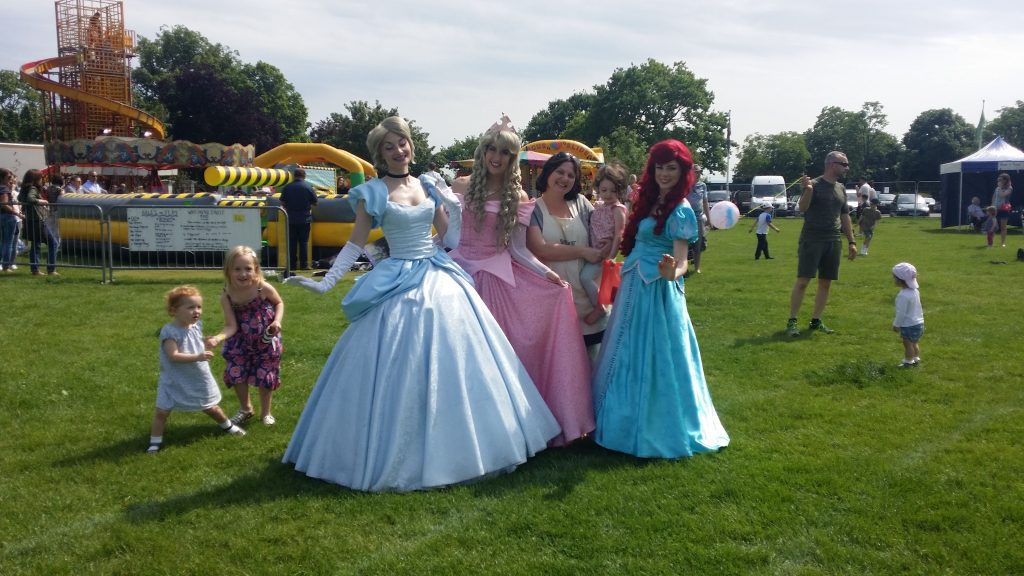 We had a fabulous time at the Southend Festival on Bank Holiday Weekend. It started out with thunderstorms and rain but it ended up magnificently sunny and a great family day out. There were clowns, performers, live music, local bands, loads of games, funfair rides, a beer/coffee/prosecco/mojito tent and loads of great local exhibitors. And of course, Soap. Lots and lots of lovely handmade all-natural soap!
It was great to meet all of you in person, and to make new friends and contacts. We handed out hundreds of samples, sold out of Lemongrass & Poppyseed, and met the Mayor. Show highlight? Getting a photo with our Bean and the Disney Princesses who entertained us throughout the festival.
We have a couple of great events coming up soon so watch this space for more info coming very soon.