We're so ridiculously excited: this bundle of beautiful Seedball Tins have arrived in the post today, all ready to be wrapped up for our brand new Green Fingers Gardener's Soap hampers.
We have them in four varieties: Bee Mix, Butterfly Mix, Urban Meadow Mix (These three are limited edition for Spring 2017) and our personal favourite Herb Mix.
They're a super clever way to grow your own flowers and herbs. Here's what they say on their website:
Seed balls are a great permaculture technique for growing seed in a more simple and effective way. Here at Project Maya we've applied this technique to make wildflower seed balls (and more recently herb and salad balls), as growing wildflowers from seed can be super challenging – they are slow to germinate and grow, and as a result are especially vulnerable to seed and seedling predators. Our goal is to make it a bit easier for everyone to have gardens, balconies and window boxes that are bursting with native wildflowers, buzzing bees and beautiful butterflies (and now tasty salad and herbs too!) Yay!
Best of all? They're sustainable too. Here's what they say on this page. Check out their tin recycling – FREE REFILL!
♦ All compost used is peat-free.

♦ All seed is Flora Locale accredited.

♦ Our tin packaging is manufactured by the last tin maker in London and powered with the help of a solar farm on the factory roof!

♦ Tin is also highly recyclable and reusable. In fact, if you send us your empty tin and a self-addressed and stamped envelope, we'll re-fill it for free!

♦ Our office balcony and window boxes are filled with wildflowers (from seed balls of course!).

♦ Our work space is completely powered by green electricity from Ecotricity (you can receive a FREE set of the Seedball tin range if you switch to Ecotricity via: www.ecotricity.co.uk/seedball).

♦ We donate all seed ball miss-shapes to school or community projects.

♦ 40%  profits go to parent company Project Maya, an eco-social enterprise working to build a global network of conservation and sustainability reserves. 

♦ We were founded by conservation and sustainability scientists, so it's unsurprising that we're also supporting further research on seed balls!
Everything about Seedball makes them the perfect partner for us, so we're especially proud to be retailing them alongside our fabulous Peppermint & Coffee Gardener's Soap. It's an exfoliating super soap that scrubs the dirt off of Gardening Hands and helps to restore moisture and essential vitamins, naturally occurring within the soap ingredients.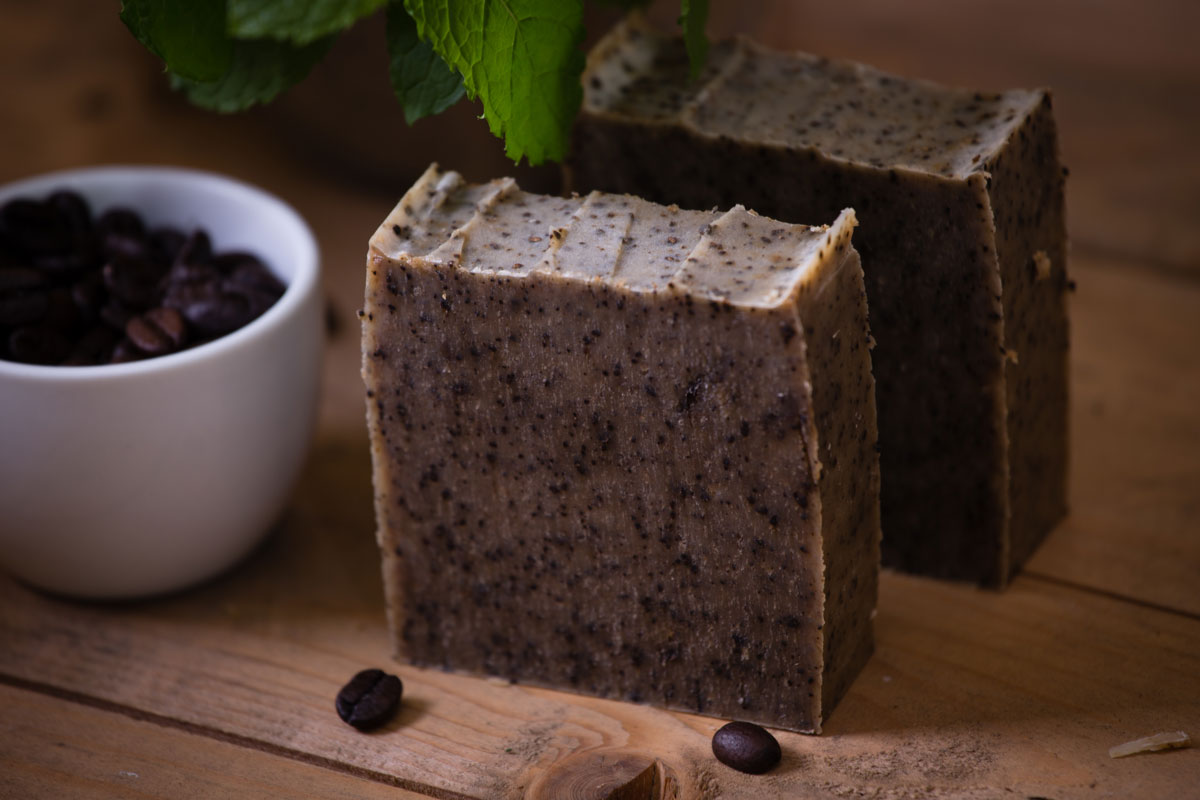 Had an adventurous encounter with nettles and weeds? Use our lovely Tea Tree & Green Clay Handmade Soap which contains Tea Tree Essential Oil – a natural antibacterial and antiseptic to help calm down stings, bites, bumps and bruises.
We'll be putting these hampers together to take to the Plant & Craft Fair (click to be taken to the event link on Facebook) on the 20th of May in Leigh-on-Sea. We'll post details about the event soon.
The Seedballs will be up on our website and Etsy store soon, but if you need one in the meantime – or a pretty amazing Gardener's hamper – just get in touch. We always love to hear from you.