Meet Jan, founder and Amazing Mama behind her business: Motherlylove.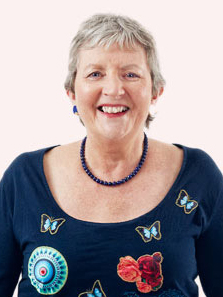 Motherlylove make 100% natural skincare products that are 'Perfect for Pregnancy'. We love this range of perfectly blended oils and goodies formulated by Jan and used by mums everywhere. She is such a friendly and approachable person with amazing depth of knowledge – you can ask her anything about her products and about her experience as a nurse and midwife.
We are particularly proud to have worked closely with Motherlylove, making lots of beautiful soaps for them. You can buy the Motherlylove Grapefruit & Calendula Natural Handmade Soap directly from them, as well as the Motherlylove Natural Handmade Baby Soap. 
We chatted to Jan to find out more about her business, what inspires her, what motivates her, and what's coming soon for Motherlylove. Here's what she had to say: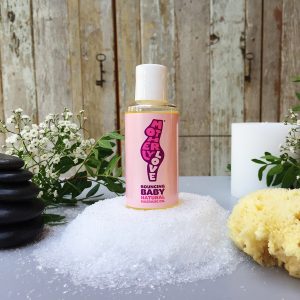 I have created this range of luxurious Motherlylove products to use at this exciting time of your life. You can feel confident using our products. Each of our oils is from a specially selected supplier and chosen for its unique properties, then rigorously lab-tested for purity, quality and chemical composition. We work hard getting it right, so you can unwind, relax and just enjoy using our blends.
The range includes beautiful fragrances to lift your spirits, carrier oils to hydrate and sooth, and constituents to pamper, energise and promote restful sleep. Each and every oil we make is carefully developed with you and your baby's well-being in mind.
What inspired you to start your business? And what keeps you going?
I spent 40 years working as a nurse and midwife, and have helped thousands of women and babies to make a great start in life. I am internationally recognised for my contributions to the medical understanding of complementary therapies, and was instrumental in the movement in the 1990s toward domino and home births. I always knew that doctors would accept the practice more happily, however, if the science behind it was available, and have spent much of my career promoting the benefits of natural birth and massage with aromatherapy.
This pursuit led me to earn a degree at Greenwich University, where I obtained a BSc (Hons), Complementary Therapy (Aromatherapy), on top of my extensive nursing, midwifery, and anaesthetic qualifications. My academic paper 'Aromatherapy and Massage for Antenatal Anxiety: Its Effect on the Fetus' was published in the journal Complementary Therapies in Clinical Practice. It was the most read paper in the journal in 2007 and remains on the top-ten reads list in 2016. My personal experiences in improving the birth experience is what drew me to quantify what I had learned in practice.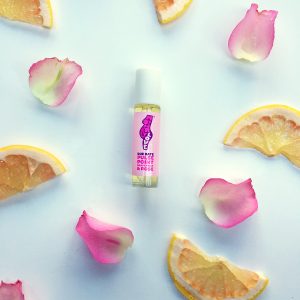 My experience working in extreme circumstances in Africa with limited support or resources meant that I understood the importance of returning to traditional midwifery practice. Throughout my career I have balanced hands-on learning with formal training, briefly returning from Africa to the UK to earn a Diploma in Anaesthetics. In 1986 I returned to the UK with my family, where I returned to both community and hospital midwifery. I worked in hospital maternity units, encouraging natural births without intervention by using aromatherapy and massage. In 2004 I again pursued the scientific evidence to back my understanding of good practice by earning a Bachelor of Science degree. Over time I found myself blending oils for my pregnant daughter and daughter-in-law, and then preparing blends for the new-born babies as well.
I realised that many modern families would like a traditional way of relieving some of the stresses of pregnancy and modern living. In 2011 I decided to take my knowledge to the public, by establishing the Motherlylove company with my husband Warwick. Motherlylove products are registered in the EU. All the oils are backed by science and my own research. I personally manage the product development. The company now offers a range of massage oil blends to help women and children through all stages of life.
Where are you based, and where can people see you in person?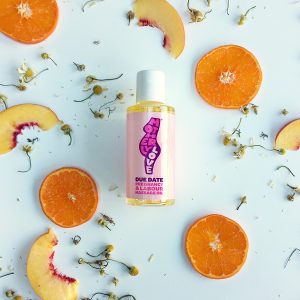 We are based in Dereham In Norfolk. Our products are offered on a number of web platforms as well as our own. I am always available via email or telephone to answer questions and queries about the use of our products or any concerns you may have with regards to your pregnancy. I am also available at the various baby shows we attend together with my husband, Warwick. These are the show we are attending in the near future:
Baby Show – NEC Birmingham 19-21 May
KindenJongens – Cologne, Germany 14-17 Sept
Baby and Toddler Show – Manchester 22-24 Sept
Baby and Toddler Show – Sandown Park 6-8 Oct
What do you love most about what you do
I enjoy creating specific blends of oils that are safe for various stages of pregnancy, birth and babies, Reducing anxieties and enabling mums and dads to be, plus their families to have a happy future. I love meeting future parents at shows and events to chat and advise them on any concerns they have. Many keep in contact and meeting their newborn baby is an added bonus.
What does the future hold for your business?
Besides getting a greater penetration into UK market, we are now selling in Poland and have our products registered in Thailand which will be launched this year. We are also attending an international trade show in September to further grow our export business.
Get in touch with Motherlylove: