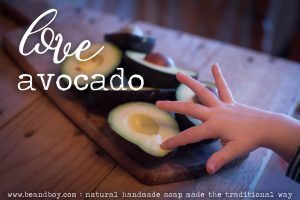 February is here and we're ready to embrace the month of love!
At the top of our love list is our not-so-secret ingredient Avocado Oil: it's a super oil that is simply PACKED full of amazing benefits. It is widely recognised in the soapmaking community as being the key ingredient that transforms an ordinary soap into something truly magical. It's in every single one of our soaps so you get the goodness of avocado with every wash.
We've got lots of exciting things planned for you this February: an insight into our soapmaking process, a peek into what makes some of our ingredients so special, the launch of an incredible new product (BABY SOAP PEOPLE! IT'S EXCITING!) and our new Mother's Day Gift Boxes. Coming soon! Let's do this, February.