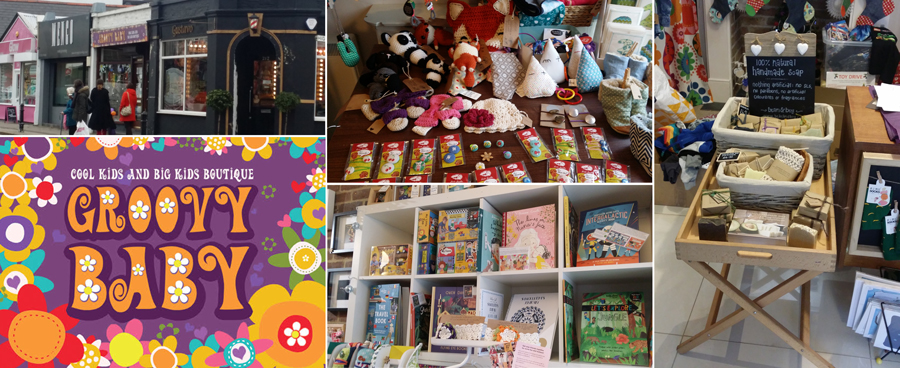 We've got big news! We're kinda madly in love with Groovy Baby Kids Boutique in Leigh-on-Sea – and it's a good thing too, because they now stock our fabulous handmade soaps.
You can now get your Bean & Boy fix any day of the week when you're out shopping for gorgeous designer goodies for your little one (or big kid) – or just looking for something really special that has been lovingly handmade.
This quirky shop has some really lovely things – handmade baby goodies, stunning artworks from local crafters, handmade soap (of course), organic clothes for little ones, books by local authors and lots more. Find them on Facebook, or visit in person at 210 Leigh Road, Leigh-on-Sea, SS9 1BS.