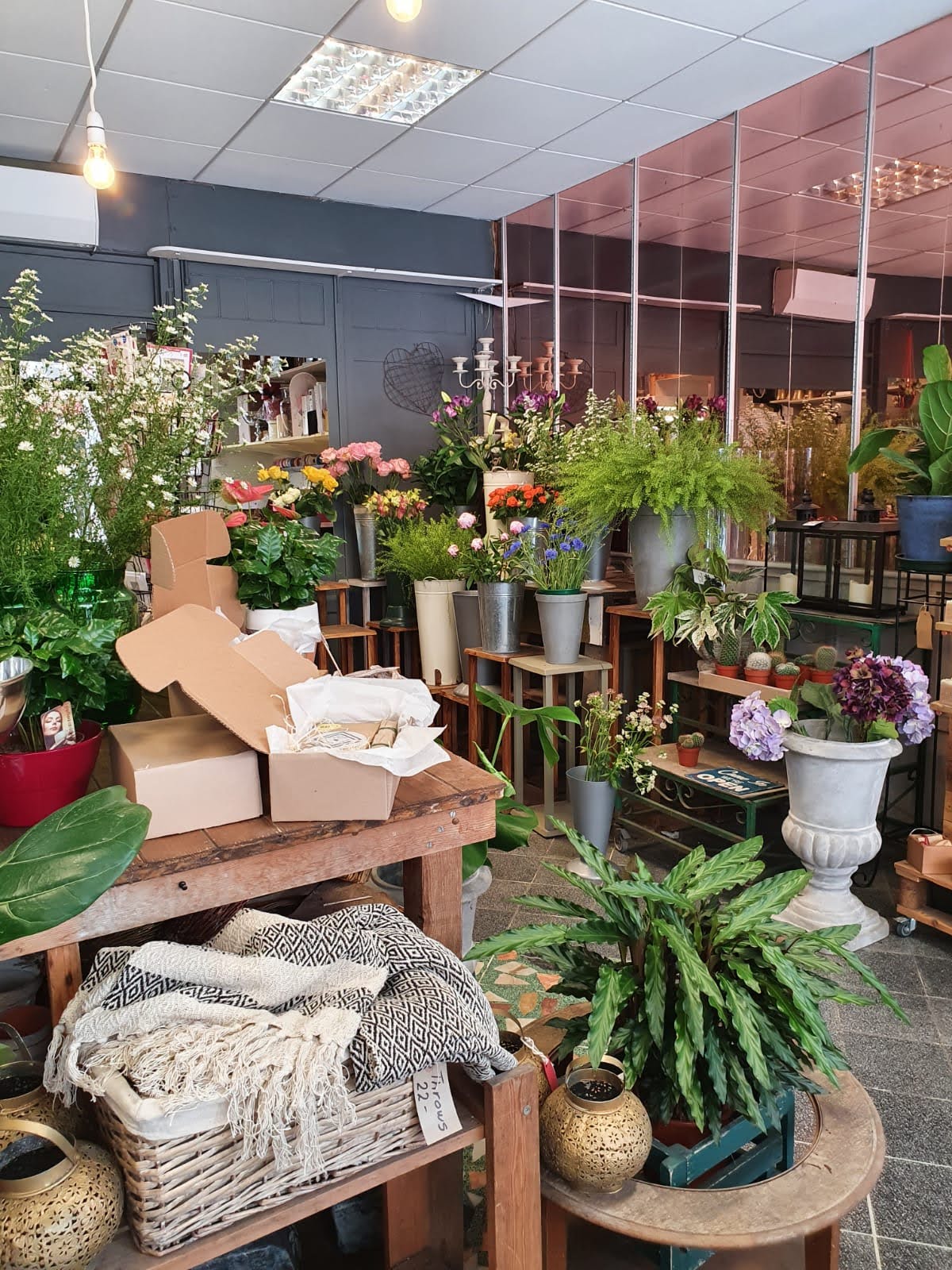 Margaret Raymond Florist – an Aladdin's Cave of beautiful treasures
We took over Margaret Raymond Florist, a little shop in Westcliff-on-Sea, just before lockdown started. It is a small traditional florist, offering bespoke floristry and arrangements for events large and small – from a token bouquet that says "I'm thinking of you" to a funeral arrangement or wedding.
We are honoured to be working with the amazing Margaret Raymond Florist legacy which has been supplying beautiful bouquets and special gifts since 1966. Now, the shop also boasts a collection of houseplants and special gifts, as well as all of our Bean and Boy soaps.
We also run workshops in our beautiful little shop, and can accommodate a range of classes. Our soap workshops are always popular and there is an ongoing waiting list, but now that we have a dedicated space we can run them more frequently alongside fun floristry courses, art classes and a new knit and natter group.
When lockdown lifts and we are allowed to reopen, we're going to be working extra hard to make Margaret Raymond Florist a beautiful shop for all of your soaps and homewares, and you'll be able to try out your favourite soaps in store and even learn to make some for yourself. We look forward to seeing you in person!
In the meantime, follow our progress at @beanandboy and @margaretraymondflorist on instagram, and see us in person at 81 Hamlet Court Road, Westcliff-on-Sea, SS0 7EU.