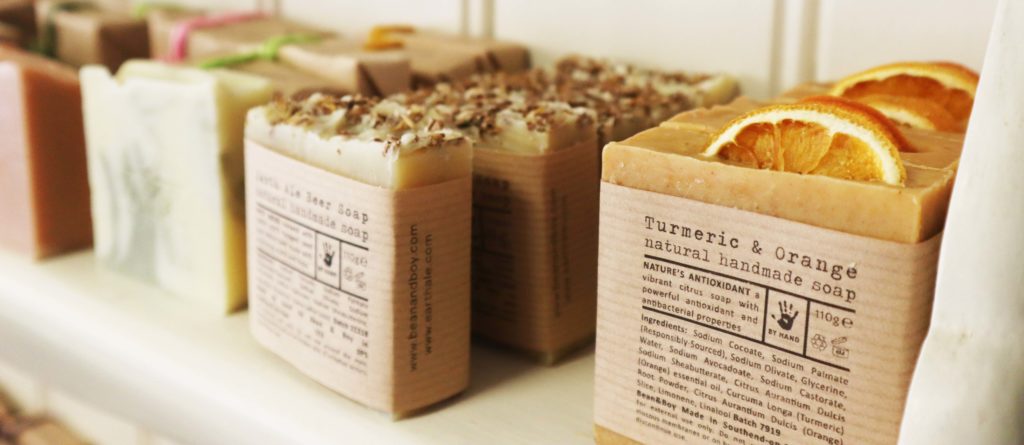 Happy new year folks! It has been a bit of a whirlwind, although I think that 2022 was a whirlwind in itself so it didn't surprise me at all. We had a lovely break from our shop over the festive period (although we popped in every day to dispatch orders), and now we're back to embrace the creative energy and challenges that January brings. Our shop is open again 6 days a week, Monday to Saturday 9 – 5.
I love January. It's such a good time to get rid of the old and embrace new ideas and new beginnings. It is always a good time to start something new – a new creative challenge or maybe a new friendship? In our case, we've got a bunch of new soaps (always a good thing!), and a whole lot of new collaborations. We have joint projects launching with an absolutely incredible artisanal candle maker in London – Danilo, from Stanza Artigiana (have a look at this link here where we did a little Instagram Live with him over the holidays and spoke about exciting things to come). We also have some exciting things going on with an interior designer and events coordinator which are totally new projects for us but we are here for it!
Another part of starting new things is getting rid of the old and dated ideas and inventory. When we took over the shop a few years ago, we inherited 57 years worth of small, independent business history. The shop is a florist, so it came with bizarre and unusual floristry gubbins from 1966 that isn't used today at all, but we're loathe to throw away because it could be used somehow rather than go to landfill. This year, though, I'm ready. I've got a list of charities that accept unusual goodies to experiment with and create art with, and I've connected with a local re-use and repurpose group who are READY to get elbows-deep in our dusty boxes and root around. We're going to have a really thorough sort to our back storage area so that we we can repurpose it in a teaching workshop environment that is better suited to larger classes, so that's really exciting and definitely an achievable goal. I've got to admit that some of it gives me the heebie jeebies so it'll be good to have a few extra hands helping sort through it all! I'm going to start next week and will be sharing the most interesting finds – and some of the worst! – on instagram as I go so follow along with me on our shop account (here). We're also planning on retiring some of our older soaps which feels like a sad thing to do, but they will make way for all the new ones. Hmm. The good thing is that we still hold the certification and safety assessment for all of them, and we're always happy to make on demand so gone isn't gone forever… just for now.
While I've got workshops in mind – we are, as usual, teaching at the fabulous Create98 all year round with our fast and fun introduction to soapmaking workshop. This class is really suited for absolute beginners who want to experiment with soapmaking and want to have a quick introduction. It's a great price, and a great class in a fabulous venue. Christine and her team at Create98 are full of creative energy and there's so much to explore and discover, it's definitely worth popping in. Here's a link: https://create98.co.uk/organiser/bean-and-boy/ (eek where did that photo come from?!!!). We will of course also be running our more intensive and longer soapmaking courses throughout the year. Gift vouchers were really popular over Christmas so we're adding a few extra dates so there's plenty of space for everyone. Keep an eye on our workshops and classes page for updated information, and on our social channels. Our plan is to do the last sunday of every month, events pending.
That's all for now folks. I'm excited about the things to come and we're working really hard to make them all happen. It will be grand to see you all in our shop if you can make it – and if not, drop us a line to say hello! It's always fab to hear from you and to have your feedback.
Big love!
Stacey x